Himeji Castle
Himeji Castle is a hilltop (as opposed to a flatland or mountaintop) Japanese castle complex located in Himeji in Hyōgo Prefecture and comprising 83 wooden buildings. It is occasionally known as Hakurojō or Shirasagijō (" White Heron Castle") because of its brilliant white exterior. It was registered as one of the first Japanese World Heritage Sites by UNESCO World Heritage Site and five structures of the castle have been designated as National Treasure in December, 1993. Along with Nagoya Castle and Kumamoto Castle, it is one of Japan's "Three Famous Castles", and is the most visited castle in Japan.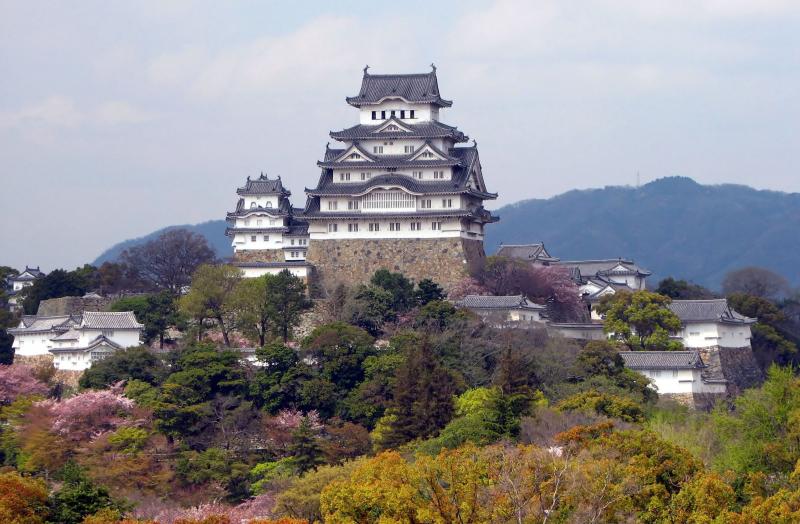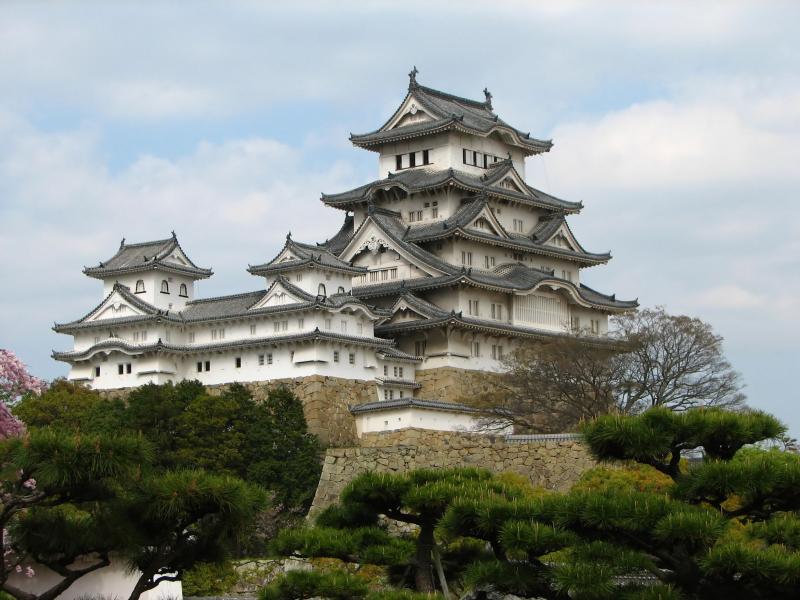 Himeji serves as an excellent example of the prototypical Japanese castle, containing many of the defensive and architectural features most associated with Japanese castles. The tall stone foundations, whitewashed walls, and layout of the buildings within the complex are standard elements of any Japanese castle, and the site also features many other examples of typical castle design, including gun emplacements and stone-dropping holes.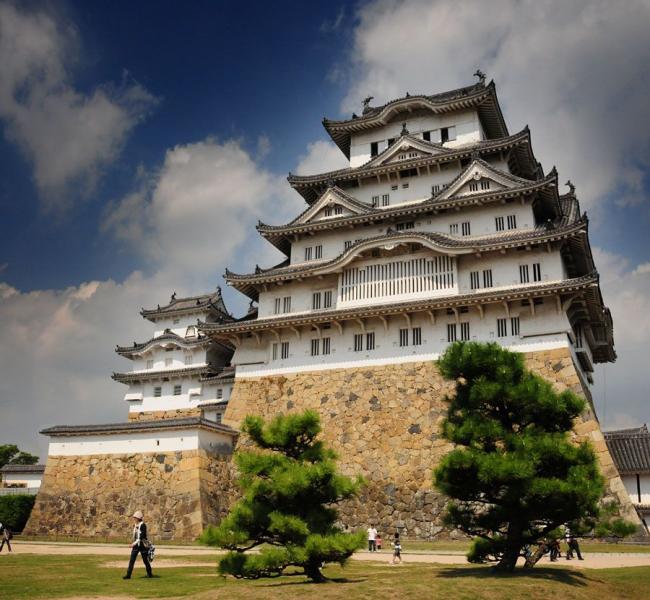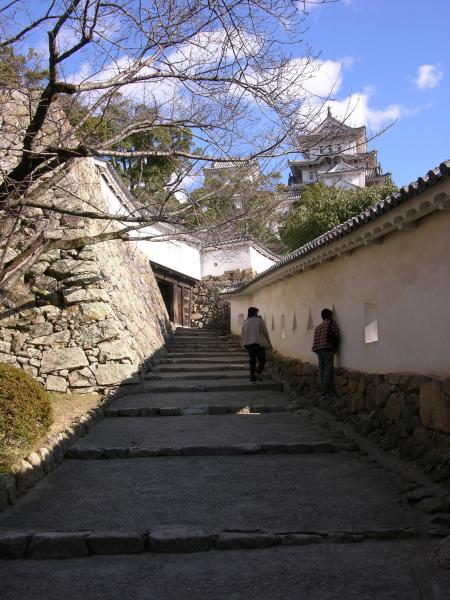 One of Himeji's most important defensive elements, and perhaps its most famous, is the confusing maze of paths leading to the main keep.