Three new architects join Squire & Partners
www.stonexp.com
2012-05-07 13:49:23 Popularity Index:
Warning
: error_log(/home/www/stonexpen/web//data/php_error_log.xml): failed to open stream: Permission denied in
/home/www/stonexpen/web/include/global.func.php
on line
1392
0
Source:Internet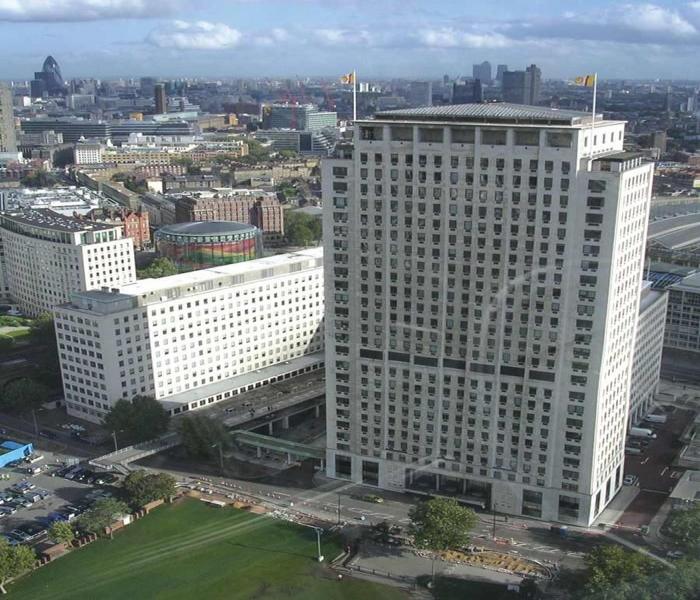 KPF, Patel Taylor and Grid Architects have been appointed to work with Squire & Partners on the Shell Centre redevelopment.
The three architects will design individual buildings within Squire's mixed-use masterplan for the South Bank site behind the London Eye.
Squire & Partners has also been appointed to work alongside the three practices to design buildings for office and residential use within the site.
Owners Canary Wharf Group and Qatari Diar Real Estate have also appointed Townshend Landscape Architects.
A spokesman for the developers said: "Our aim is to re-energise the area with new, dynamic buildings and high-quality public spaces that will complement recent and future developments.
"Each of the leading architects we have appointed demonstrated their world-class expertise, which is exactly what we need to redevelop this very special part of
London."
A public consultation process started earlier this year. The third round will be held on May 16 and 17.
Warning
: error_log(/home/www/stonexpen/web//data/php_error_log.xml): failed to open stream: Permission denied in
/home/www/stonexpen/web/include/global.func.php
on line
1392