Texas Limestone Creates Old Ranch-style Home
Local limestone was a key component in developing a design for a Texas residence that captured the essence of the country hillside
Perched on a plateau five miles west of Wimberley, TX, a private residence offers its owners sweeping views of the Texas Hill Country. And to create the rural feel that fits with the surrounding landscape, an extensive amount of native Texas limestone was combined with distressed wood for the design.

"Our design process is very much driven by site conditions," said architect Rick Burleson, AIA, of Burleson Design Group, Inc. in Wimberley, TX. "Most of our work is done on high-acreage property. The design goal for this residence was to really capture the northern views of the house, and also design so we were taking advantage of the southern breezes and sun orientation. With our climate here in Texas, you can enjoy summertime outdoors if you are capturing the breezes, so it is intrinsic to our design approach."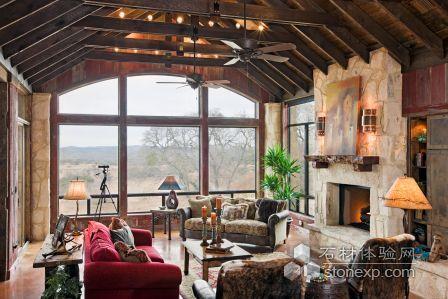 While the homeowners presently live full-time in Houston, they plan to make the residence a vacation retreat and eventually a haven to retire. As a result, they required that the design accommodate for overnight guests in a comfortable and private manner, according to the architect.
"We broke the house up into three different components," explained Burleson. The "Main House" includes the master suite along with the primary living areas. The "Casita," connected to the house by a dogtrot (breezeway), consists of two bedrooms, a living area and a kitchen. And finally, an apartment above the garage is designed as an efficiency and features a second floor deck overlooking a western valley.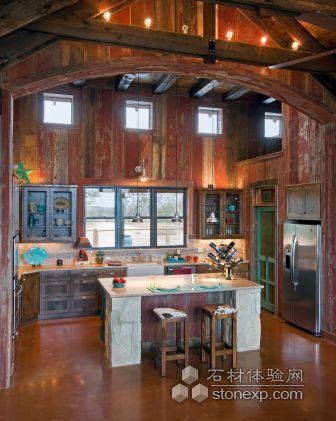 "The main house is in the middle and the bunkhouse is on the right," said Burleson. "The breezeway on the left is called a 'dog trot.' It was coined by the early settlers in the region, when they would build the sleeping quarters from the kitchen."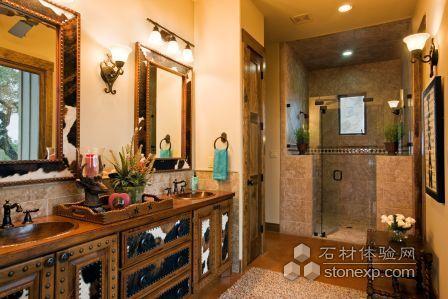 The architect went on to explain that the home was designed to reflect the essence of the old ranch homes that were built in the area 100 years ago. "They were interested in something that had a rural look to it," he said. "It kind of evolved from there. From a design point of view, we wanted to do something that reinforces a look of something that has been there a while."