DBI Design completes Etihad Towers in Abu Dhabi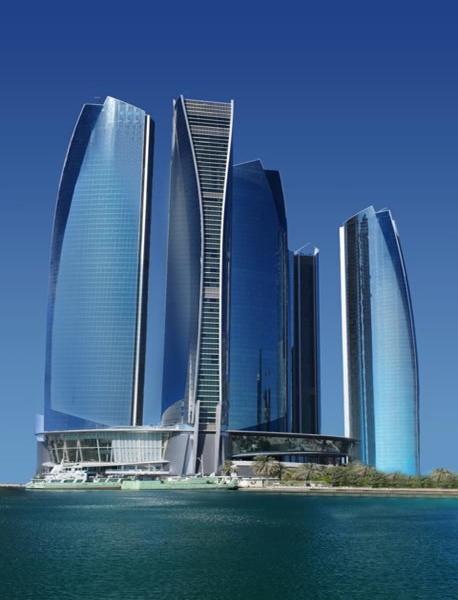 Australian practice DBI Design has completed the £630 million ($1 billion) Etihad Towers development in Abu Dhabi, its largest logistical project to date.
It was appointed lead architect and principal design consultant in 2006, following an international invited design competition, and completed the majority of design and engineering work remotely from Brisbane.
The 500,000sq m development on the Corniche in the centre of Abu Dhabi city consists of five towers, ranging from 55 to 76 storeys, with the tallest over 300m.
One of the towers, whose design was inspired by the sails of Arab dhows and the curved blade of an Arabic sword, contains a five-star Jumeirah hotel.
DBI's design beat others by KPF, SOM, Jean-Michel Wilmotte and Jestico & Whiles to win World's Leading New Hotel at the 2011 World Travel Awards this month.